The current page: Home - AgTechAgTech
Etoxazole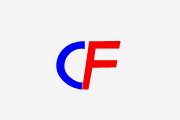 Etoxazole
Synonyms: etoxazole (bsi, pa iso); yi-5301;
2-(2,6-Difluorophenyl)-4-(4-(1,1-dimethylethyl)-2-ethoxyphenyl)-4,5-di hydrooxazole; ETOXAZOLE STANDARD; etoxazol; 4-(4-tert-butyl-2-ethoxyphenyl)-2-(2,6-difluorophenyl)-4,5-dihydro-1,3-oxazole
CAS No.: 153233-91-1
Molecular Formula: C21H23F2NO2


Properties: Ethimazole is a diphenyloxazoline derivative. The appearance of pure ethimazole is white crystal powder, melting point: 101.5 ~ 102.5 ℃; decomposition temperature 293 ℃; vapor pressure (25 ℃): 7.0 × 10-6Pa; n-octanol / water Kow Log P = 5.59 (25 ℃) ; Solubility (g / L, 20 ℃): 7.04 × 10-5 in water, 309.4 in acetone, 104.0 in methanol, and 251.7 in xylene.
Specification:

Applications:
Etoconazole is the newest special acaricide for oxazoles developed by Sumitomo Chemical in Japan. Etoconazole is a chitin synthesis inhibitor that kills harmful mites by inhibiting the embryo formation of mite eggs and the molting process from juvenile mites to adult mites. It has contact and stomach toxicity effects, no systemicity, but it is strong The penetrating capacity is resistant to rainwater. Studies have shown that etoxazole is extremely damaging to mite eggs and young nymphs, and does not kill adult mites, but can significantly inhibit the hatching rate of female adult mites to lay eggs, and can control the resistance to existing acaricides Harmful mites, but has a good infertility effect on female adult mites.
Package: 25kgs bag.As per customer's requirements
Storage: Avoid heat, humidity.Sealed and stored in cool, dry conditions.